QR Code for online support!
Here at Guardian Shock Protection, we want to make sure that our customers remain safe and know how to properly install our products on set. We know how frustrating it can be to install a GFCI just to have it trip right away. This is why we will be including a QR code on each of our devices to give the user direct access to a webpage that details the operating and testing procedure. We will also be posting troubleshooting guides to help you determine the cause of any nuisance tripping that may be occurring.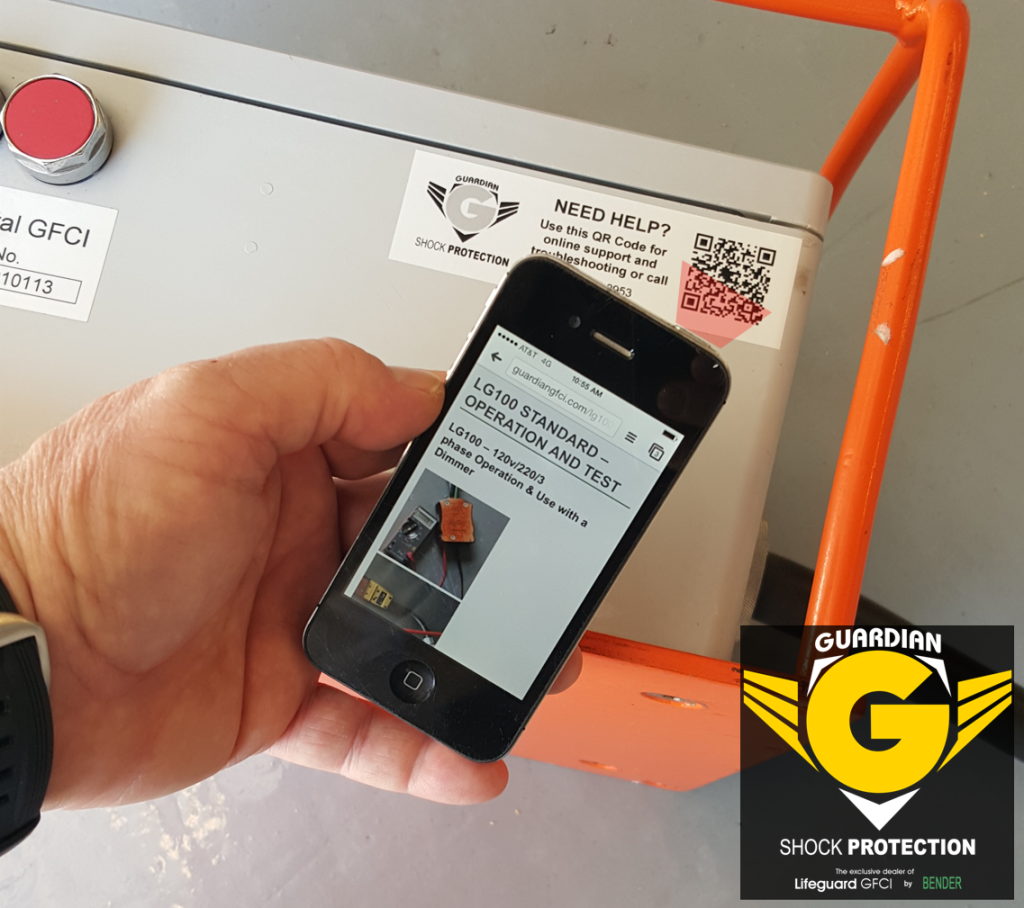 At Guardian we want to support you anyway we can. Even though we do our best to maintain a 24/7 toll free line technical service line we feel this method may work better for some of you tech savvy people that like finding the solution on your own.
Remember to ask your rental house for Guardian Shock Protection GFCI's the exclusive dealer of the Bender Lifeguard GFCI!   Bender has over 70 years of experience in electrical safety!