LG100 COMPACT – OPERATION AND TEST
LG100 – 120v/208-220 Operation & Test
1– Confirm that the power is not energized.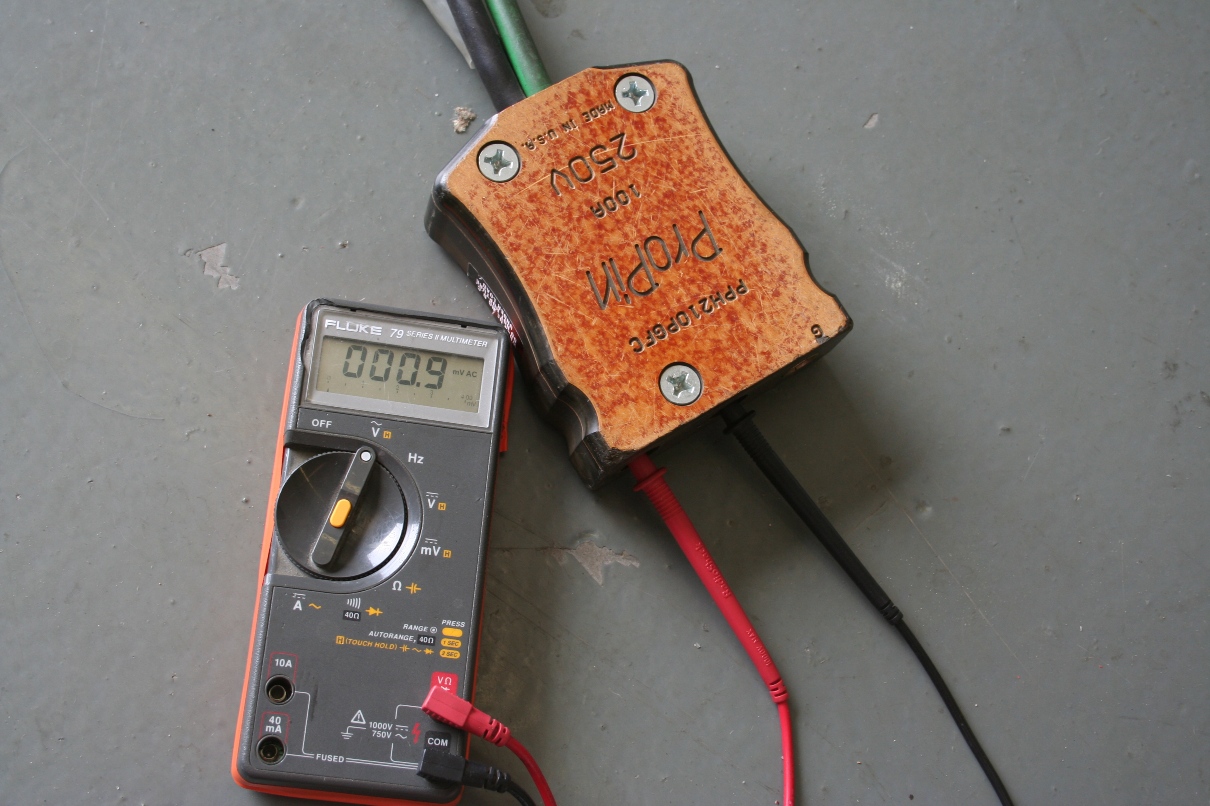 2- Connect the line side power and energize power. The LG100c will do a brief test and immediately supply the load side.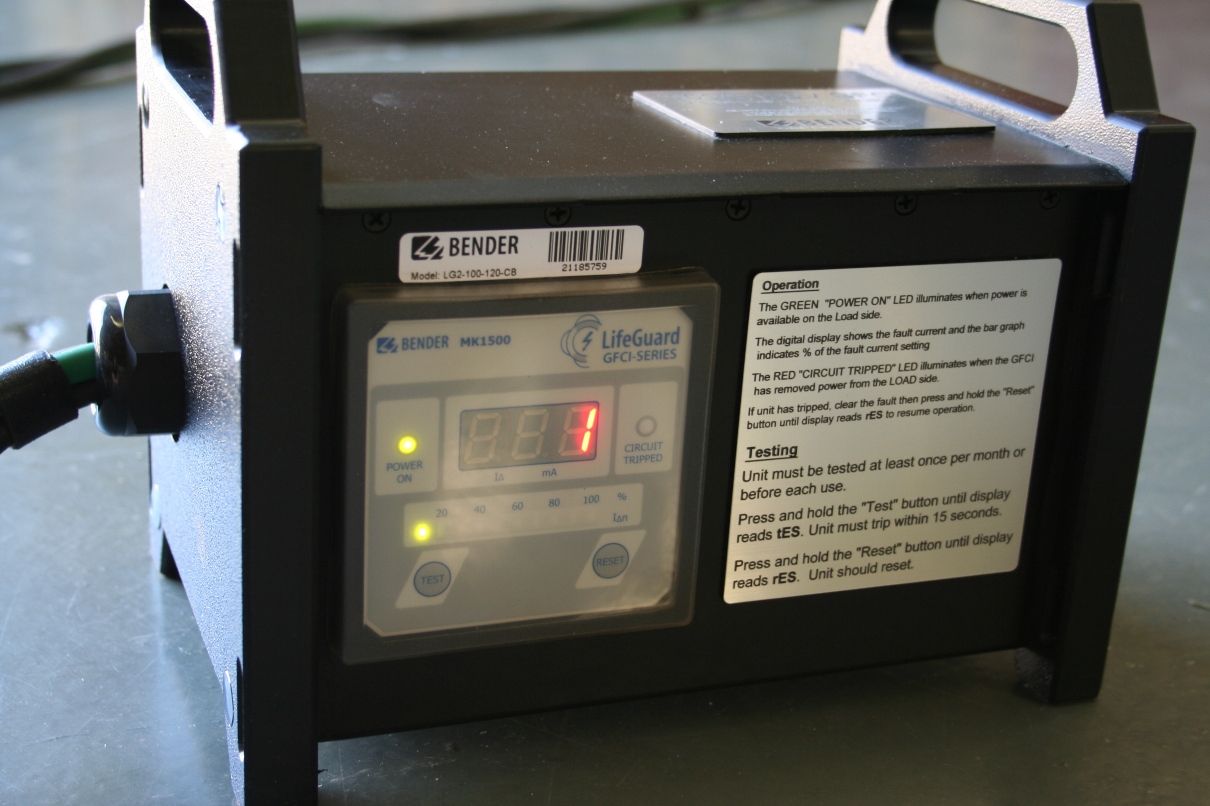 3- While unit has power. Perform a test by pressing and holding the TEST button  until "tES"  is displayed (Refer to Photo 3 &4). Unit must trip within 15 seconds. By doing this test you will be confirming the unit is working and disengaging the load side making it safe to connect a circuit. Notice- When the circuit has been interrupted, the display shows what the determining fault current in milliamps. This is extremely useful when trying to determine where and how dramatic the fault.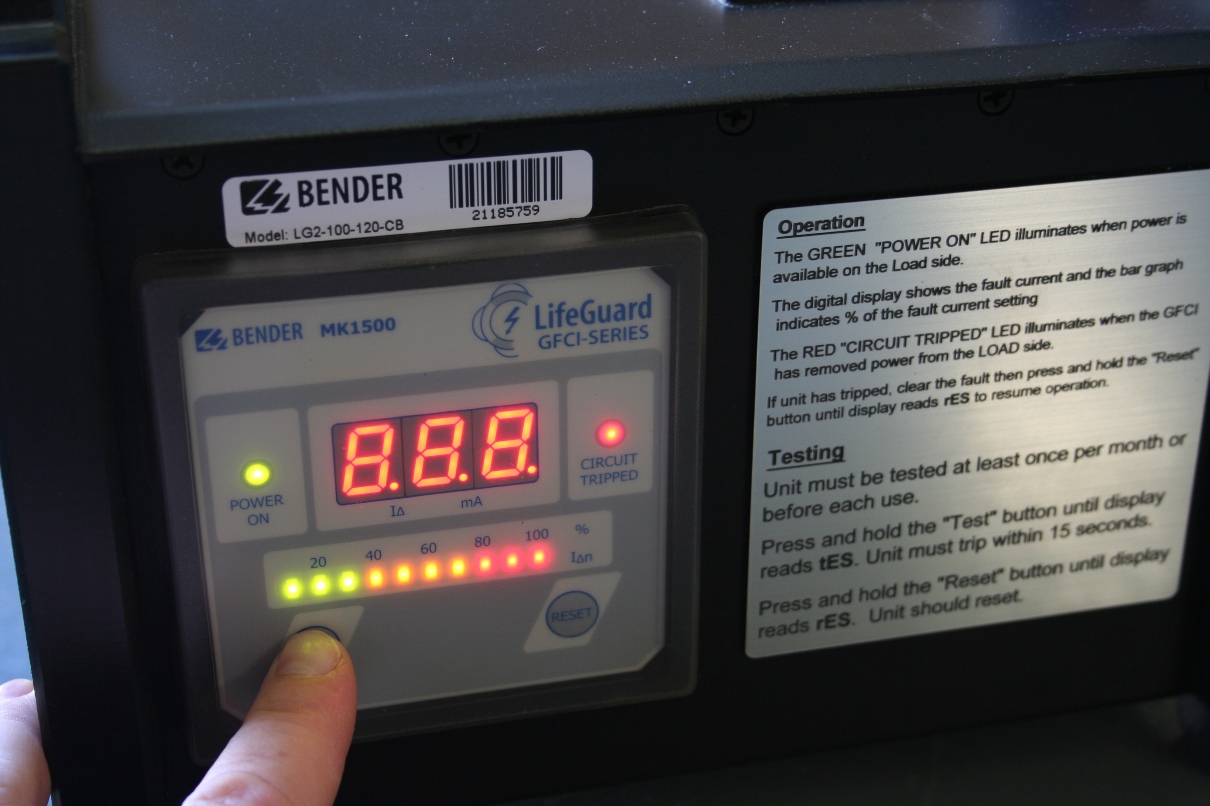 4- When test is complete the unit should have the green "Power on" indicator and the red "Circuit Tripped" illuminated. Now the user can safely make connections to the load side.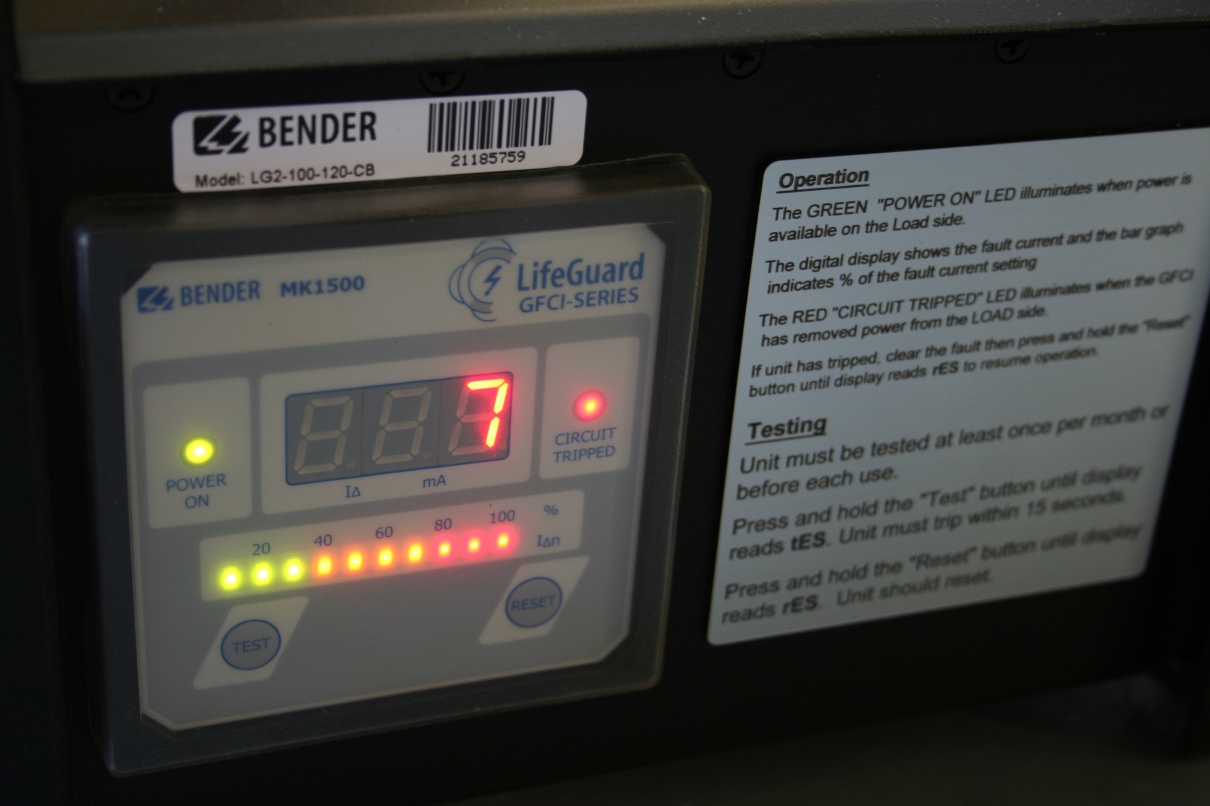 5- Once all connections are made to the load side and your devices are switch off, (remember a GFCI is not designed to be a switch) Press and hold the reset button until "rES" is displayed. The unit should reset and the circuit will energize.