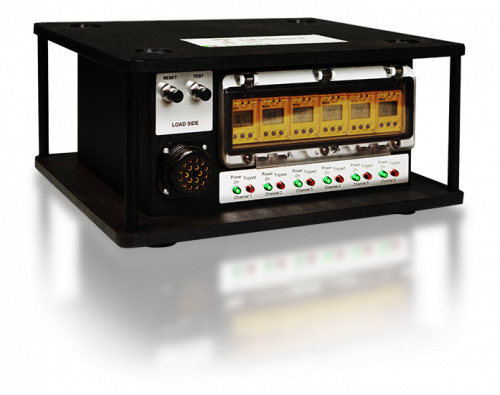 Specifications:
Input
120v Dimmed or Not Dimmed and 120v service edison
Enclosure
Composite and aluminum with stackable handles
"The Dimmable 6-Pack"
This is the one and only sophisticated GFCI that allows the user to dim all 6 channels of a socapex cable (together or independently) without compromising electrical safety! Because the LG620 uses state of the art technology that utilizes the UL943 inverse time curve, nuisance tripping is minimized dramatically. The Bender LG620 also does not suffer from nuisance tripping related to radio interference from walkie talkies.