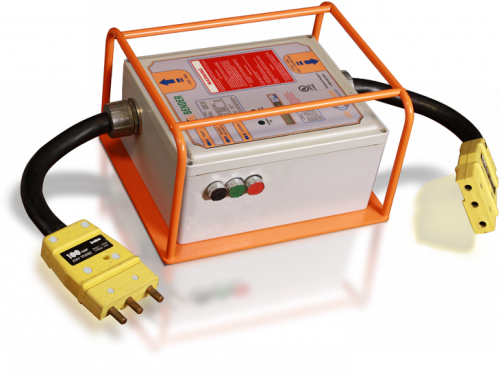 Specifications:
Input
208-240 VAC, 50/60 Hz, single phase
Enclosure
Fiberglass with protective cage
Connectors
Stage Pin w/ tails or all Camlok w/ tails
"The 220v Standard"
The LG100 – 208-240v  Standard like the 120v is the most reliable and tested 100amp GFCI in the industry. The LG100 incorporates a LED chain from 0% to 100% on the interface that allows the user to see how close the unit is to tripping. And with this NEMA 4x rated housing you are guaranteed that the electrical safety of you cast and crew is not compromised! We even have an optional model that is completely DIMMABLE! Having this ability allows the user to protect a circuit that needs to be dimmed or have an effect during the scene- especially where a wet location is near.